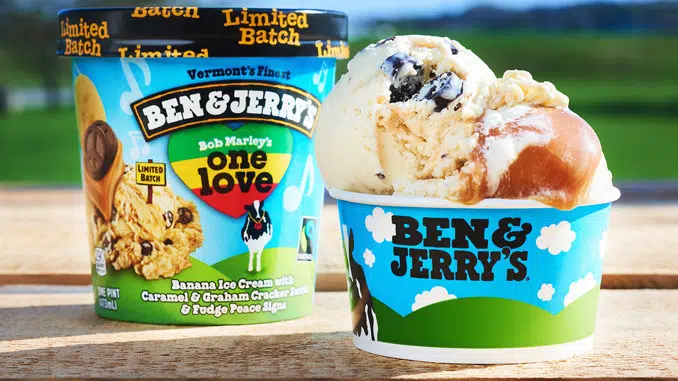 Another new flavor has been added to Ben and Jerry's ever expanding list of uniquely named and flavored ice creams. This one, inspired by dreadlocks and reggae.
Introducing Bob Marley limited batch, One Love. So what does it taste like? Well, not weed, although the founders of Ben & Jerrys have toyed with the idea of actually making an ice cream with marijuana in it. This ice cream, however, will likely satisfy a case of the munchies with its banana ice cream, caramel and graham cracker swirls, and fudge peace signs.
Following in the footsteps of other artist inspired flavors Jerry Garcia, Willie Nelson, and Barenaked Ladies, chalk up another win for Ben and Jerry's.