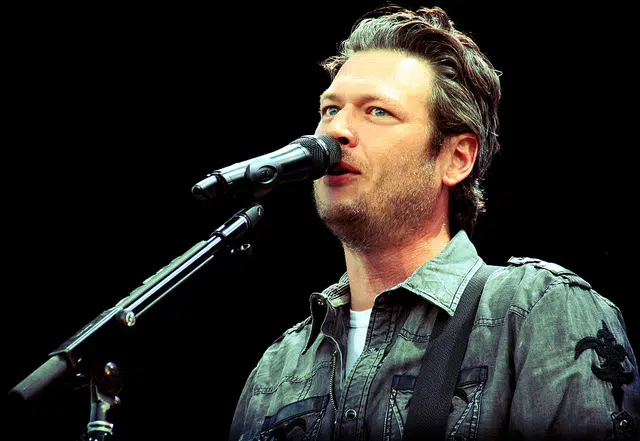 Another big night for Blake Shelton at the Billboard Music Awards. He picked up the trophy for Top Country artist. From the winners podium, Blake said, "I felt like I was the luckiest guy in the road anyway because Gwen (Stefani) is here with me so, I had a good feeling about it. But seriously, I know this award is based on facts and industry things sales and streaming and radio airplay and all that stuff but I think that all kinda comes down to a fan voted award if you think about it. Because if it wasn't for the fans we wouldn't have the sales and the ticket sales and the airplay. So, thank you fans first and foremost."
Here's a list of all the Country winners:
Top Country Artist – Blake Shelton
Top Country Tour – Kenny Chesney
Top Country Song – Florida Georgia Line "H.O.L.Y"
Top Country Album – Chris Stapleton – Traveller
Top Country Collaboration – Kenny Chesney Featuring P!NK, "Setting The World On Fire"
Other interesting Country moments from the show:
Sam Hunt's performance: Sam brought the crowd up to their feet with his latest chart topper "Body Like A Back Road" beginning the song playing his guitar with the word "Nashville" written on it.
Florida Georgia Line/ John Legend performance: Starting out with Legend playing piano the guys joined him during the chorus of their Billboard Award winning Country Song of the Year "H.O.L.Y" causing the crowd to hold up their lighted phone phones for the touching performance.