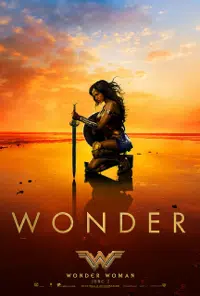 Wonder Woman storms the box office yet again, emerging as No. 1 for the second week in a row. The critically acclaimed film pulled in an estimated $57.2 million.  Internationally, the movie (which stars Gal Gadot and Chris Pine) has earned $230 million, bringing its worldwide total to $435 million. Coming in second this week is The Mummy, the first entry in Universal's Dark Universe franchise and a reboot of the 1999 fan-favorite film of the same name. However, the new film, which stars Tom Cruise, won over neither critics nor audiences (it has a B- on CinemaScore) and only earned an estimated $32.2 million its opening weekend. By comparison, every film in the original Stephen Sommers-directed, Brendan Fraser-starring trilogy debuted with higher numbers, with The Mummy, The Mummy Returns, and The Mummy: Tomb of the Dragon Emperor earning $43.4 million, $68 million, and $40 million, respectively (adjusting for inflation).
Here's the remaining movies in the top ten:
3 – "Captain Underpants: The First Epic Move," is number three with $12.3 million in receipts.
4 – "Pirates of the Caribbean" Dead Men Tell NO Tales," $10.7 million
5 – "Guardians of the Galaxy Vol. 2, "6.2 million
6  — "It Comes At Night," $6 million
7 – "Baywatch," $4.6 million
8 – "Megan Leavey," $3.8 million
9 – "Alien: Covenant," $1.8 million
10: "Everything, Everything," $1.6 million
Frankly, I'm surprised that a Tom Cruise film wasn't a box office champ right away. Of course the reviews were horrible.
Source: ew.com