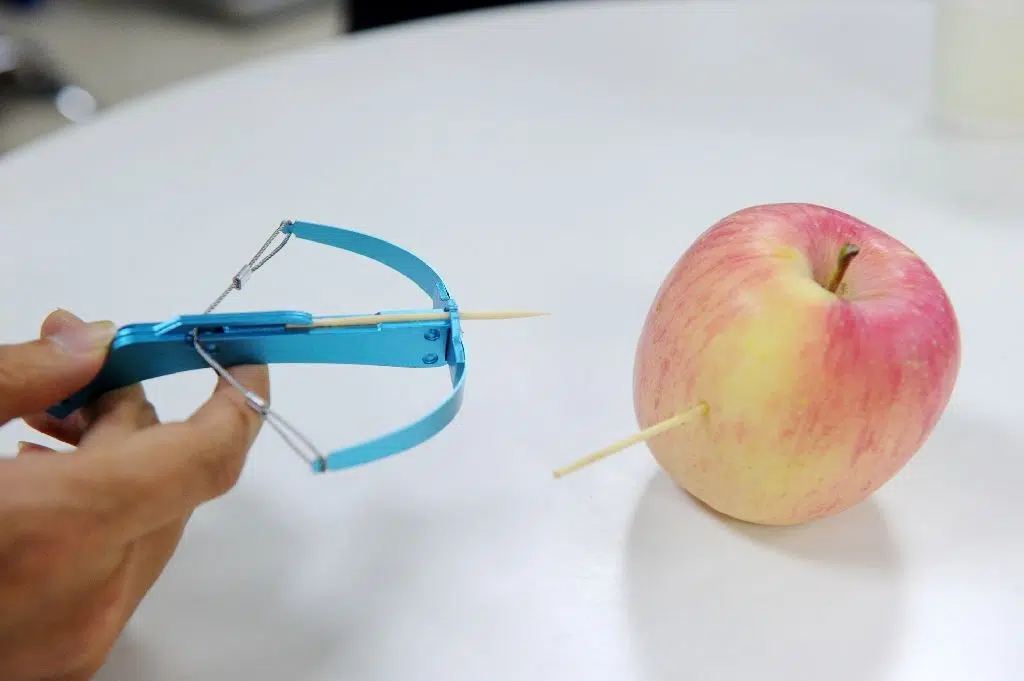 Obviously we have quite a bit more strict rules and regulations on "toys" in the United States.
For as little as a $1 you can buy one of these sharp shooting projectile  machines. A mini- crossbow, meant to shoot toothpicks (which alone is dangerous enough for  kids), can also shoot needles and iron nails up to 65 feet. Yeah, things just esculated…quickly.
They spread across China at a crazy pace, and now cities, schools, and other organizations are quickly banning them.
The worst my classmates did in school (in a similar fashion), was shoot BB's with a rubber band in the classroom. OK, I admit, that was also dangerous.
More: Yahoo