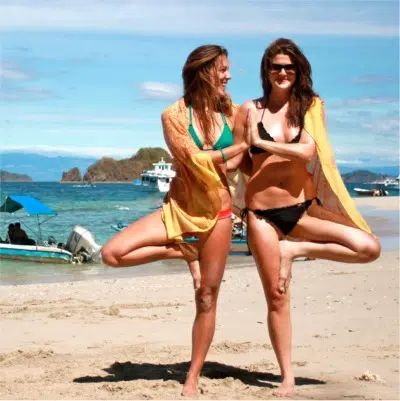 Taking a vacation over the summer, maybe over the upcoming holiday weekend? Can't wait to post those pics on social media? Well hold on, because most of us do not want to see them! In fact, a new study found that 73 percent of people think it's downright obnoxious when others plaster social media with their vacation photos, according to travel insurer Aviva. The majority of the 2,000 people polled for Aviva's Holiday Report said the "hot dogs or legs?" beach selfie was the most infuriating vacay pic. Don't know what "hot dog legs" are? Take a look:
While 44 percent of the pollsters said they post holiday snaps to keep friends and family up to date, 21 percent admitted they do so to boast about where they're vacationing and 10 percent do it to make others jealous.
The top five most common vacation pictures posted are the view from the balcony, cultural landmarks and sightseeing pics, the first cocktail, people met while on vacation and local dogs and cats, according to Aviva.
Source: nypost.com
Picture: country.goodpartsmedia.com