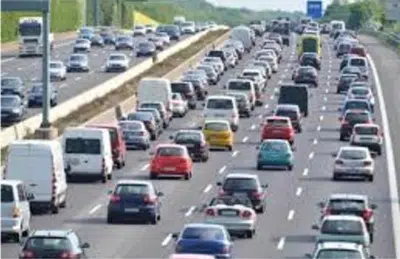 The kickoff to the July 4 travel weekend is nearly here, and with Riverfest, fireworks and parades and beaches comes … traffic. Traffic app Waze has shared its predictions for traffic jams for the holiday. The takeaway: Don't attempt a car trip between 2 p.m. and 5 p.m. today. Waze predicts this will be worst window of time when it comes to traffic.
If you can, travel on Monday, July 3. Waze predicts decreases in traffic jams of as much as 92 percent on that day.
On Tuesday, July 4th, the bulk of the traffic will be between 3 p.m. and 6 p.m. in cities like Boston, Chicago and Los Angeles. Waze predicts this by analyzing last year's traffic data.
You should expect a huge increase in traffic after July 4 fireworks in downtown La Crosse, but who cares? It's going to be an awesome show!
Source: abcnews.go.com
Picture: country.goodpartsmedia.com