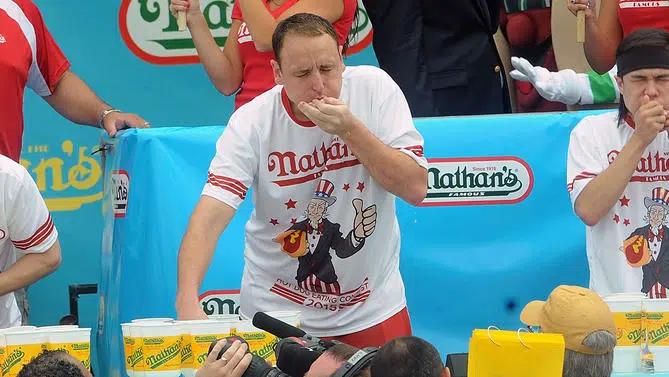 Joey Chestnut was back, and this time, he was hoping to hit the 80 mark. Well even though that didn't quite happen, he did beat last year's number, and managed to snag his 10th victory at the Nathan's Famous Hot Dog Eating Contest.
"Jaws" smashed 72 hot dogs and buns, beating last year's 70, in just ten minutes. That's more than the average American eats all year long.
By doing so it appears he's gone over his daily calorie intake..
Calories: 20,160
Fat: 1,296 g
Cholesterol: 2,160 mg
Sodium: 56,160 mg
Protein: 720 g
Source: CBS