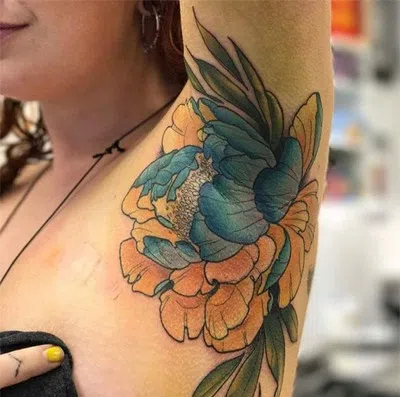 You can get a tattoo pretty much anywhere on your body, and the underarm ink trend is living proof. Intricate tats in this sensitive area have been popping up all over Instagram lately, and it's hard to stop scrolling through the #armpittattoo pics. But we couldn't help but wonder, is it safe to get inked in your armpit?
To find out more, we spoke with Dr. Pauline Jose, a clinical instructor in UCLA's Department of Family Medicine. It turns out there is one real risk associated with prettied-up pits, and it has to do with your lymph nodes: "Tattoo pigments travel through the lymphatic system," Jose explains. "Since lymph nodes are abundant in the armpit area, [an armpit tattoo] can pigment those lymph nodes, and mimic—or confuse—a cancer diagnosis." Read more about this here.
So if you're into tats would you get one in your armpit?
Source: time.com
Picture: country.goodpartsmedia.com