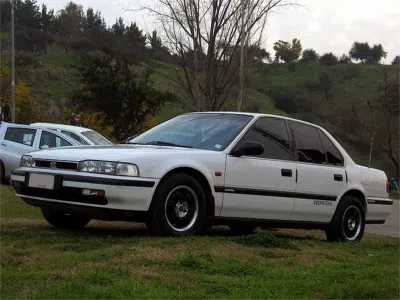 I don't honestly know how much car theft actually happens here in the LaCrosse area, but just to be safe, you'd better hide that Honda Accord under lock and key, because it was the most stolen car in America last year according to the National Insurance Crime Bureau's annual "Hot Wheels Report" of the country's most swiped vehicles. There were 50,427 Accords stolen in 2016, and Honda also comes in at No. 2 with the Civic, which saw 49,547 go missing. Surprisingly, however, it's not the most recent models that get lifted: Thieves prefer "older, pre-'smart key' production models," with the 1998 Honda Civic being the most popular. You can get the full list here but these are the Top 5 cars that got taken and the number stolen:
1.    Honda Accord, 50,427
2.    Honda Civic, 49,547
3.    Ford pickup (full size), 32,721
4.    Chevrolet pickup (full size), 31,238
5.    Toyota Camry, 16,732
So have you ever had a vehicle stolen?
Source: 247wallst.com
Picture: flickr.com