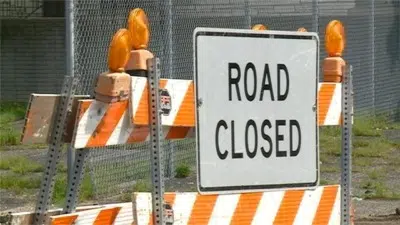 The latest list of road and other closings for Thursday, July 20th
Town of Shelby
Breidel Coulee Road at Evergreen Lane bridge closed
Highway 35 closed between 14/61 split and County Road GI. Detour Hwy K to Hwy 14.
Town of Farmington
A. Craig road is closed
Hippler Hill Road has damage, but is believed to be open
Town crews have NOT been able to access Herman Coulee Road or the Wet Coulee Hill
County Road DE at State Road 108 is under water
Portions of County Roads C (near CTH A), Q (near CTH C) are damaged
Wenzel Road and Hwy T – Numerous slide offs
Town of Greenfield
The County Road M detour via CTH YY is closed due to sagging power lines on CTH YY
Town of Bangor
County Road II at County Road I is closed due to a bridge failure
Town of Barre
Nearly all driveways on Drechtrah Coulee Road are washed out
8' culvert completely destroyed near Sofia Lane
Town of Onalaska
Road edges washed out on Sobkowiak Road and most of the Apple Valley Neighborhood
2nd Street in Midway water is coming into homes
Miller Road off County M has been reported as Gone.
Town of Holland
Wolfe Road is flooded but passable for the most part.
Town of Burns
Hwy U – Bridge under water