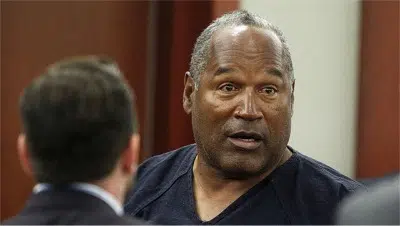 Few celebrities are as polarizing as O.J. Simpson. A lot of folks are still unhappy that he was acquitted of the Brown-Simpson/Goldman murders in the 90's. Many think he should have served more of the 33-year sentence than he has for the Vegas robbery. Regardless of how you feel about The Juice, you nay be interested to learn that O.J. Simpson might have made more than $600,000 during his eight-plus years in prison.
And now that Simpson was granted parole on Thursday, that money is now his to spend and can't be touched by the families of Nicole Brown Simpson and Ronald L. Goldman, who won a civil judgment against Simpson in February 1997 that, including interest, is now worth more than $40 million.
The reason the income is O.J.'s, unlike other money he might earn in the future, is because his NFL pension is protected by state law. Read more here.
How do you feel about this? Should he be able to keep his due, or should it be up for grabs in the civil suit?
Source: espn.com
Picture: flickr.com