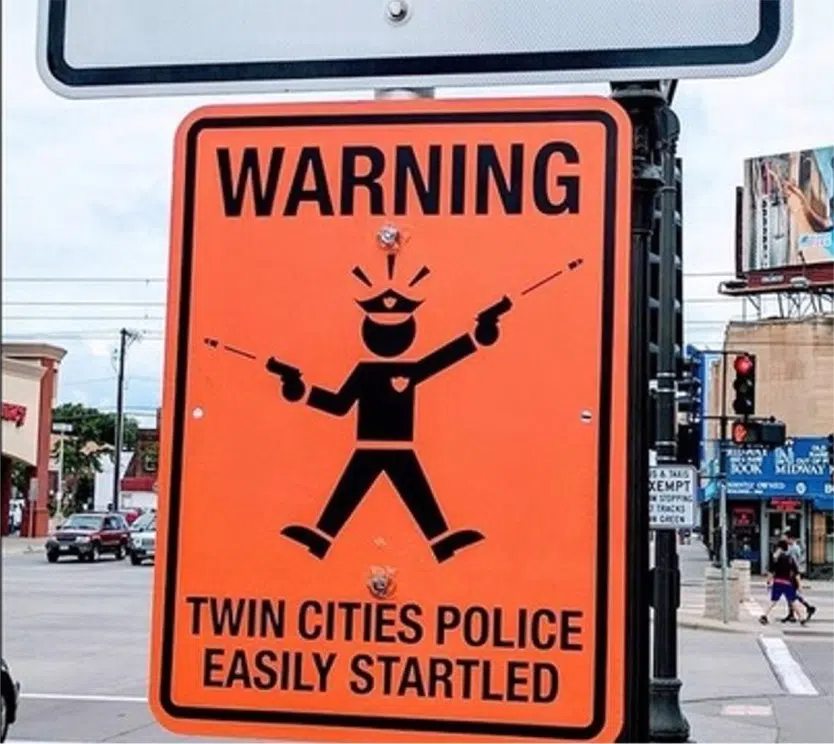 At least two illegal street signs with the message "Warning: Twin Cities police easily startled" were posted Sunday in Minneapolis and St. Paul, and as you can imagine, it has caused already polarized opinions to escalate even further. Both cities quickly took the signs down, but not before pictures of the warnings made the rounds on social media. The signs were obviously posted in the wake of the public fallout over the fatal police shooting of Justine Damond last week in Minneapolis.
By the way, posting an unauthorized sign is a petty misdemeanor under Minnesota state law, as well as under Minneapolis city ordinances, according to city officials.
So what do you think? Is this sign spot on, or horribly inappropriate?
Source: fox9.com