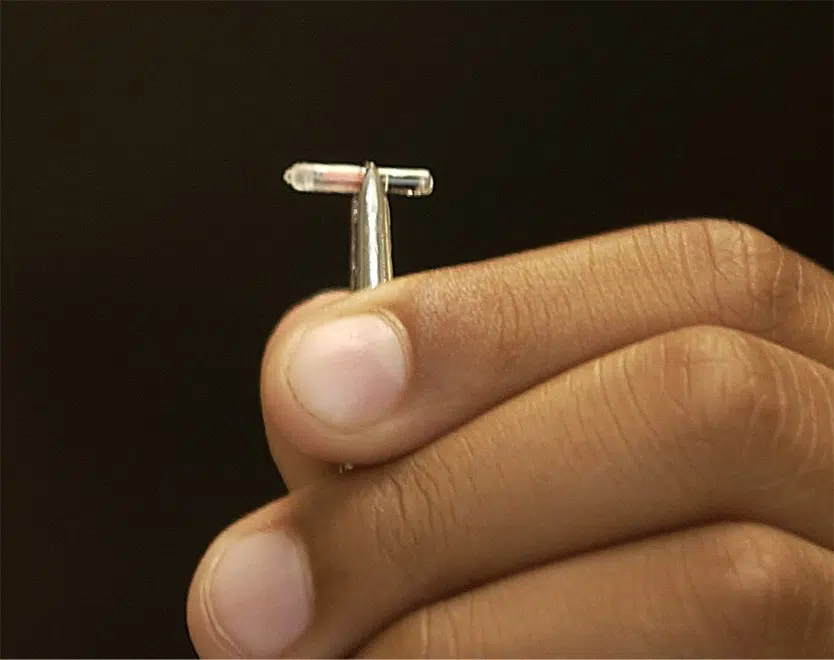 It's like science fiction come to life: A company in River Falls right here in Wisconsin is set to become the first in the U.S. to offer microchip implants to its employees. Yes, you read that right. microchip implants. "It's the next thing that's inevitably going to happen, and we want to be a part of it," Three Square Market Chief Executive Officer Todd Westby said. The company designs software for break room vending machines, and just as people are able to purchase items at the market using phones, Westby wants to do the same thing using a microchip implanted inside a person's hand. The idea is that you walk up to the vending machine machine, pick the item you want, wave your hand at it and your credit or debit account is charged! Kind of like we all do now when we swipe a card. More than 50 Three Square Market employees are having the devices implanted starting next week. Each chip is about the size of a single grain of rice. Along with purchasing vending machine items, employees will be able to use the chip to get into the front door and log onto their computers.
And in case you think this is the ultimate case of "Big Brother Watching", the company says GPS tracking is not part of the deal and no one at the company is being forced to do it.
If the company you work for asked you to have a microchip implanted in your hand, would you consider it?
Source: kstp.com