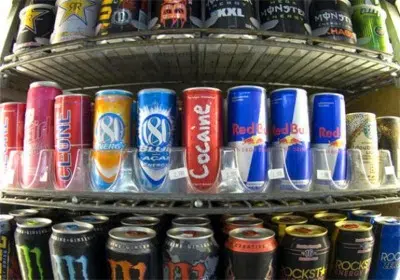 This is kind of scary: College students who consume highly caffeinated energy drinks are at an increased risk for abusing alcohol and cocaine, according to a study published in the Journal of Addiction Medicine. Researchers at the University of Maryland, College Park, followed 1,060 21-year-old undergraduates for up to five years and had them self-report their use of energy drinks, other caffeinated drinks, alcohol, tobacco and illicit drugs including cocaine and heroine.
They found that compared to nonusers of energy drinks, those participants who routinely consumed the caffeinated beverages or increased their intake, had higher rates of use of cocaine and "prescription stimulant misuse" and alcohol disorder.
The researchers also found their results held true regardless of how many energy drinks a participant consumed — whether infrequently, occasionally or frequently.
As I said, this is kind of scary if you have kids that down a lot of these energy drinks. What do you think, will you maybe talk to your kids about this? Read more about the study here.
Source: washingtontimes.com
Picture: country.goodpartsmedia.com