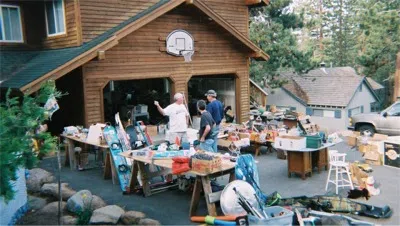 We love rummage and garage sales, right? It's the lure of thinking you might find treasure. We're all about finding great deals on stuff, but sometimes drawing the line between secondhand and spoiled can be tricky. Some items — like tables, art, and gym equipment — are more than worthy of a second (or third or fourth) life, while others are best left alone after use. That's why it pays to know what kinds of goods are okay to purchase pre-owned, and which ones are best bought brand new. From worn out shoes to vacuum cleaners, here are nine items you should never buy used.
1. Worn out cookware
2. Car seats
3. Mattresses
4. Makeup
5. Broken-in shoes
6. Helmets
7. Swimsuits
8. Vacuum cleaners
Find out why these are on the rummage sale No-No list here.
Source: apartmenttherapy.com
Picture: country.goodpartsmedia.com