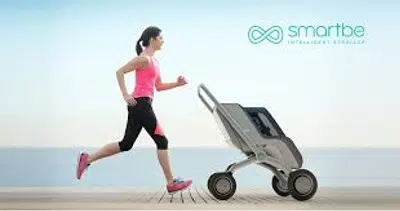 Deb and I live along County B, and it seems we have tons of walkers and runners go by every day. And I also see lots of moms and dads getting some exercise while pushing a stroller, and I always admire them for the extra work they're doing while running or walking. So when I saw this I had to pass it along: There's a new stroller that has caught the attention of many parents due to its features and functions, including allowing parents to walk and run hands-free of the stroller while it pushes itself.
It's called Smartbe, and it's an "intelligent stroller" that is supposed to make parenting easier, according to its makers. Some of the stroller's features include a built-in bottle warmer, rocker and retractable canopy.
What do you think, parents? Would this come in handy on your daily walk?