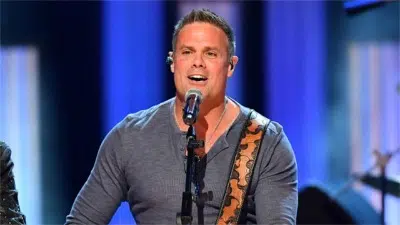 The helicopter crash that killed Montgomery Gentry singer Troy Gentry is under investigation, and according to a new report, investigators are looking at whether the pilot made the right decisions prior to the fatal accident. Gentry and the pilot both died in the crash, which took place hours before a scheduled Montgomery Gentry concert in Medford, N.J., on Friday. 911 audio that has emerged reveals that the vehicle was experiencing mechanical issues prior to the crash, and the pilot hovered for several minutes before the helicopter crashed, waiting for emergency crews to arrive.
A key question in the investigation the National Transportation Safety Board is conducting will be whether the pilot should have attempted a landing instead of hovering and waiting for assistance. Pilots around the Flying W Airport in Medford say that the pilot had options, though none of them were particularly viable. One pilot says a hard landing can be safer than hovering because low-flying helicopters with serious mechanical issues are very vulnerable while airborne, but it's safer for fire crews to foam the landing site due to the danger of fire.
That same pilot says there were beds of water near the crash site, adding that landing a helicopter in distress in water is often significantly safer than hovering above the ground.
Source: tasteof country.com
Picture: country.goodpartsmedia.com