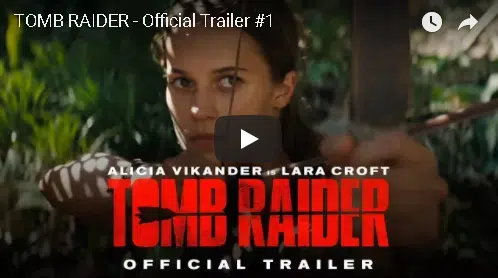 Lara Croft is back, but this time the role will be played not by Angelina Jolie, but Alicia Vikander as the new adventurer.
It's been some time since I saw the orignial movie, so I obviously didn't find it good enough to want to watch more than once.
From the looks of this trailer however, it appears the reboot will at least be a decent film.