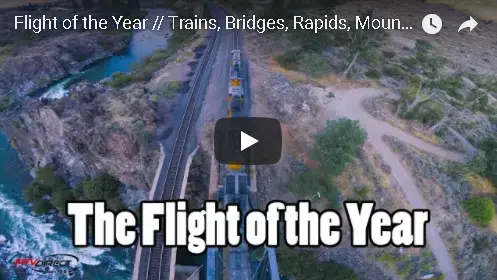 This is probably going to the best drone pilot you've ever seen.
The drone operator Paul Nurkkala shows off his very talented piloting skills in his new vid by flying along side a fast moving train and then actually lands on top of it, then flys under it, and finally inside one of the cars.
How does he do all this? Using a first-peron point-of-view live feed though goggles, combined with loads of drone flying experience of course.
Enjoy the video, and always fly your drone in cooperation with the FAA's rules and regulations. 🙂