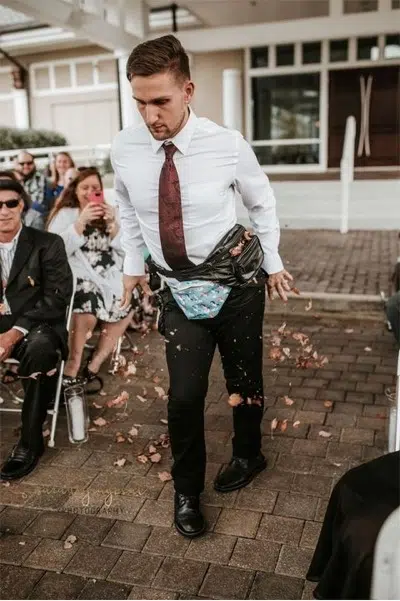 A Dayton, Ohio man has recently gone viral for his unconventional take on wedding party tradition when he acted as the flower girl for his friends' wedding. Instead of flower petals and a basket, Jake Clark strapped three fanny packs to his waist, and went to town distributing leaves during his friends, Dan and Amanda's, wedding. Clark said that he had volunteered to be the flower girl in several other friends' weddings throughout the years, though Dan and Amanda were the only ones who took him up on his offer.
Source: cosmopolitan.com
Picture: Sarah Graybeal Photography.