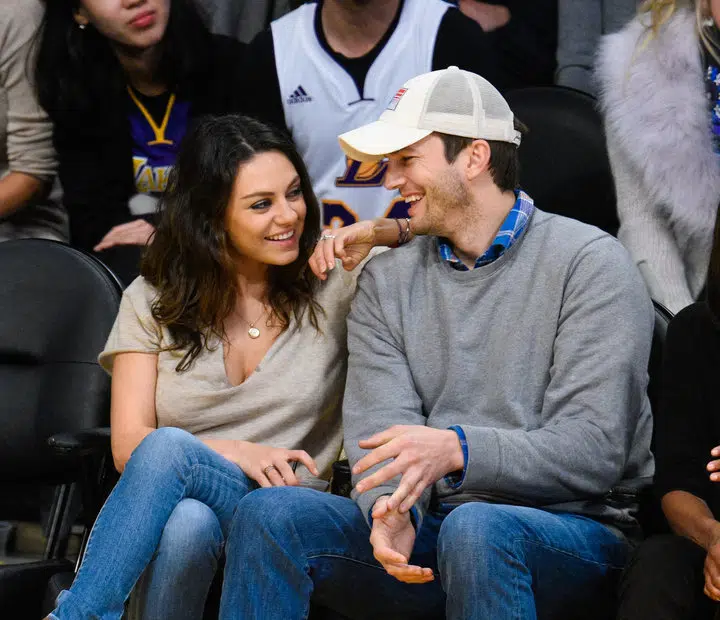 Picture Credit: NOEL VASQUEZ VIA GETTY IMAGES
Every year the topic comes up somewhere, "What is the true meaning of Christmas?"
Well, we of course realize it's not about giving gifts, but many of us do it anyway as it's a tradition in the family, and we enjoy receiving presents from our loved ones. But have things gotten out of hand?
One celebrity couple has decided there will be no presents for the kids this Christmas.
Mila Kunis told Entertainment Tonight, that she and husband Ashton Kutcher will not be giving their kids any gifts this year.
"So far, our tradition is no presents for the kids. We're instituting it this year because when the kids are [younger than] one, it doesn't really matter. Last year when we celebrated Christmas, Wyatt was 2 and it was too much. We didn't give her anything—it was the grandparents. The kid no longer appreciates the one gift. They don't even know what they're expecting; they're just expecting stuff" she explained.
It's definately better to get them used to not getting gifts now, than five years from now.
I like how my family celebrates Christmas, it's not about the presents, but more so being with family at a special time of the year. That beind said, yes, we do exchange gifts, but we don't go overboard with the tradition. And at the end of the holiday weekend, we are all just happy to have spent time together, having ate some great food, and yes, received a few gifts from our loved ones.
Aaaaaaaand here comes Black Friday. (You don't have to go so crazy this year) 😀