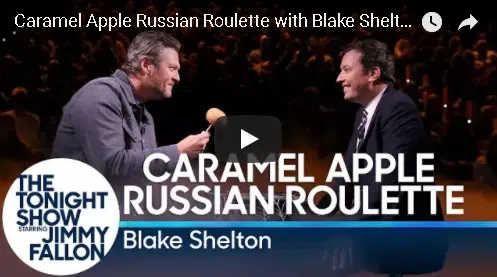 Blake Shelton was once again special guest and performer on The Tonight Show starring Jimmy Fallon, and of course, another game was played.
This time it was taking a bite out of what either was a caramel covered apple or onion. Hint: I didn't see any apples lol.
Everytime Blake is playing one of these games he says "this is the dumbest thing", and it's a funny skit every. single. time.