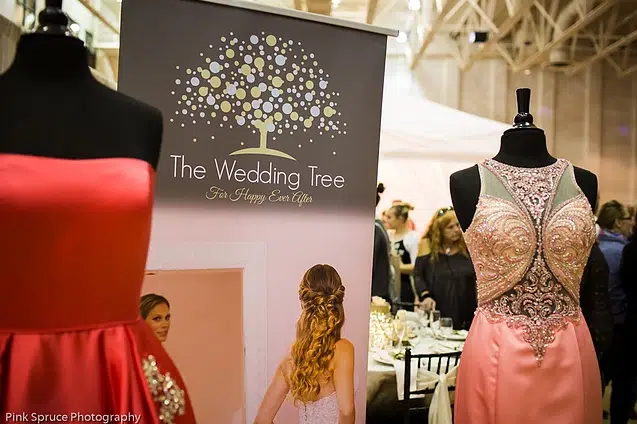 It's months away, but now is the time to start preparing for the 2018 La Crosse Bridal Expo presented by The Wedding Tree! It all takes place on January 14th in the south hall of the La Crosse Center.
If you are a vendor and would like to be at the show, contact the La Crosse Bridal Expo and get all the info you need.
This largely attended event is anything and everything weddings including bridal, maid, mother, and men's fashions, receptions and more!
Plus, if you were wondering what I look like in a tux (AKA not studio attire), I'll be there showing off the latest in men's fashion from The Wedding Tree.  🙂 -GM