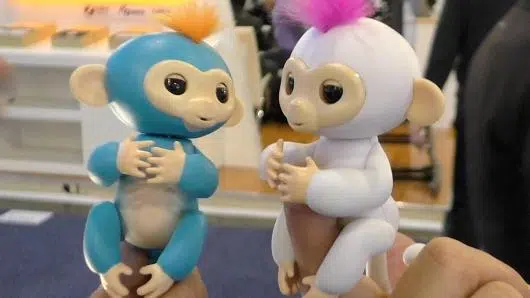 Every year there is a stand-out toy that becomes the big hit of the holidays. This year is no different. And it seems to me that, at least more recently, the toys are quite unique. I suppose that isn't a bad thing though.
Soooo, what is it this year? Fingerlings.
Yes, I said Fingerlings.
What are Fingerlings? Plastic monkeys that hang on fingers, blink and respond to touch and sound, and they are selling out at major retailers across the country.
Even Wal-mart is having a tough time keeping these things in stock!
The toy typically retails for about $14.99,  but has been seen on eBay listed for up to $70, and if you want the full set it will run you $799.
In this last sentence I just want to say Fingerling again. Ok, that is all. (I love this name lol) -GM