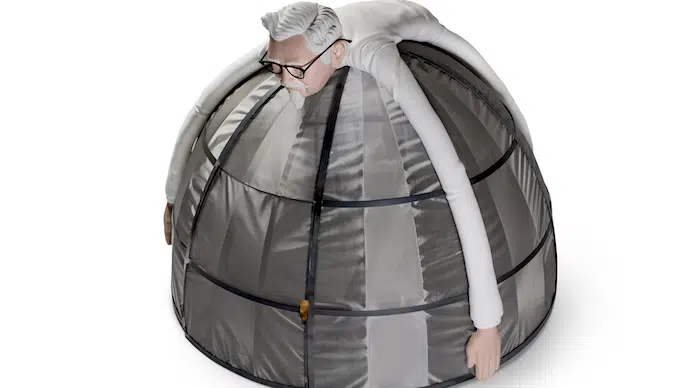 There's no doubt about it, we spend too much time connected to electronics.  Phones, TVs, tablets, watches, etc., are all waiting for us to connect. So perhaps this goofy product from KFC is actually a really good idea.
KFClimited.com is selling an "Internet Escape Pod", where you can disconnect from all things electronic.
"We've come up with several technologically advanced, creative experiences for our customers and fans this year," George Felix, director of advertising for KFC US, said in a statement.
Among them, a space-bound sandwich, branded smartphone, and a meal box with built-in gaming controls.
"But even we feel the burden of technology during the holiday season," Felix continued. "So we decided to go in the opposite direction and create an anti-technology product, using technology, to help one lucky buyer literally escape the holiday chaos."
Of course, you don't need to spend $10,000 to escape your electronics and the internet, but if you want to be the only one in your neighborhood to have a dome with Colonel Sanders draped over the top of it, well, there you go. -GM