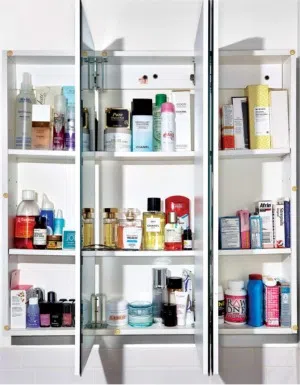 Ahh, the holidays! Maybe the best part of this time of year is either visiting friends and family, or playing when they come to visit. When you're hosting, you want my guests to feel at home, right? You go out of your way to make them feel like you've rolled out the red carpet. But when you're a guest in someone else's home, we always wonder just what we're really allowed to do when someone says "Mi casa, su casa" (My house, your house.) Well, we found this great list of the 10 Things You Should Never Touch in Somebody Else's Home:
• The Fridge: And everything in it.
• The Thermostat: Or the fan. You can politely mention if you're warm or chilly, but don't take the temperature of the room into your own hands without asking first.
• Their Computer: You probably have a smartphone for anything pressing. But if you absolutely need a desktop, you can ask.
• The Remote: Unless the controller is handed to you, leave the TV (or stereo, or any other electronics) alone.
• Their Pets: At least, not without asking first. Animals are, well, animals. You never know their temperaments, or if they have places they don't like to be touched. (My only exception is a pup or kitty that comes to me first.)
• The Stair Rail: If the social area and the bathroom are on their home's first level, no need to go upstairs (or downstairs) unless invited.
• The Bed: If you're in a studio and the bed's out in the open, don't sit down or hop on if there's a better place to sit.
• Toiletry Products: You'll need the hand soap, obviously. But their bathroom isn't a hotel. Ask before using their personal lotion or other items.
• The Toilet Roll: I mean, use it, clearly. But if you're a hardcore over- or under-roller, don't switch the "backwards" roll over and make your host's bathroom your toilet-roll-soapbox. (For the record, I'm a staunch "over"supporter, but I know many friends who keep their rolls under for toddler- and cat-related reasons.)
• The Medicine Cabinet: You can laugh at the trope, but what reason is there to open up a friend's medicine cabinet? Unless there's an urgent bathroom emergency that desperately requires a q-tip, steer clear.
~John: Here's one I'm adding to the list: My tools! LOL Leave 'em alone!
Source: apartmenttherapy.com