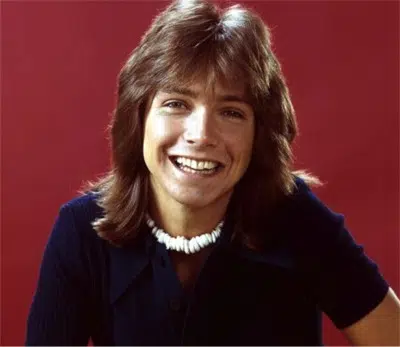 David Cassidy, the teen idol who soared to fame as the embodiment of 1970s youth in his role on "The Partridge Family," has died. He was 67 years old.
Cassidy's family said in a statement Tuesday night that "David died surrounded by those he loved, with joy in his heart and free from the pain that had gripped him for so long." The death came after a close family friend said on Nov. 18 that Cassidy had been hospitalized for organ failure and needed a liver transplant. Cassidy played the wholesome Keith Partridge on "The Partridge Family," a sitcom about a widowed mother and five children who formed a bubblegum pop band. The popular show catapulted Cassidy to heartthrob status, and he toured the world to sing hits from it such as "I Think I Love You" before throngs of teen girls.
In the past decade, Cassidy has spoken out about his struggles with alcohol and drunk driving arrests and other personal problems, including divorce and bankruptcy. Earlier this year, after fans expressed concern following a concert in California during which he reportedly struggled to remember the lyrics of songs he had been performing for 50 years, Cassidy said he had dementia — an illness both his grandfather and mothered had battled.
"I was in denial, but a part of me always knew this was coming," he told People magazine.
Source: nbcnews.com