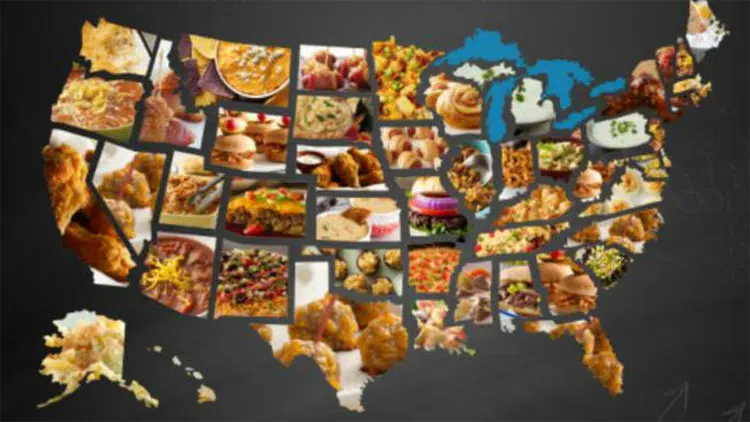 A food map created ahead of the Super Bowl reveals the most popular big-game foods for each state. The "Game Day Food Lineup" graphic, created by a General Mills research group, is based on recipe search data from popular sites. Most of the state dishes include typical watch-party appetizers such as queso cheese dip and Buffalo chicken wings.
We're not sure we agree with all of this but here are the "favorites" for states around us:
Wisconsin: Pinwheels (You know, tortillas wrapped up around all kinds of stuff)

Minnesota: Tater Tot Casserole/Hot Dish
Iowa: Pigs In A Blanket (Makes sense for Iowa, right?)
Illinois: Chex Mix (huh?)
Michigan: Potato Soup
OK, Joanie and I don't buy any if this!