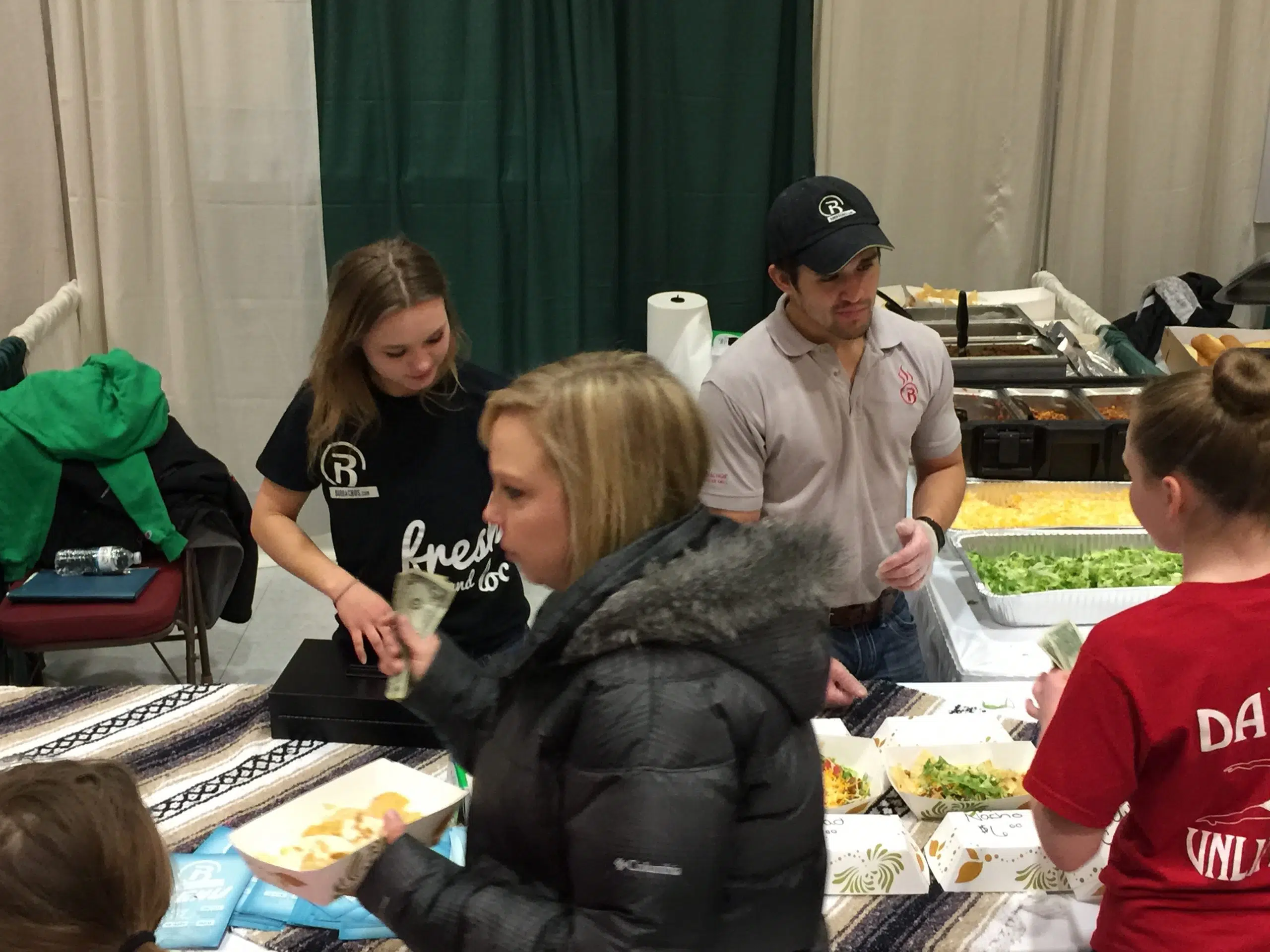 You and you're kids are going to have a blast at Family Fest on the 25th at the La Crosse Center! Tons of booths to stroll through, inflatables from the Big Event Co., great entertainment and whole lot more. So, what to do when the kiddos get hungry, cuz you know they're gonna work up quite an appetite! As always, we have a great selection of food available for purchase. Personally, I think you should hang out with us long enough to check out everyone there. Here's how I'm going to plan my food day:
1) You start at the La Crosse Loggers and grab a Logger dog. Easy to carry around as you start your journey through everything we have.
2)  After a but you grab a taco from Burrachos. This is a slam dunk around lunch time because you can take a seat and enjoy the entertainment on the Central Animal Hospital stage while you eat.
3) Now, after working up an appetite on the inflatables, you hit Famous Dave's. Wait on this until later in the day in case your kids get a bit messy from the awesome sauce!
4) Finally you head over to the Dairy Queen of Onalaska booth, make a donation to CMN Hospitals and treat the gang to Dilly Bars! Dilly, dilly!
Of course, you don't have to follow my explicit plan, you can always come up with your own. Frankly, that's what makes Family Fest so much fun!
We have new hours this year, 11am-4pm. Remember, Family Fest is totally free! We have some great freebies for you as well! The fist 125 families through the door will receive free tickets to the final home game of the La Crosse Showtime on March 4th, and everyone gets free passes to Mt. Olympus in the Dells this year!