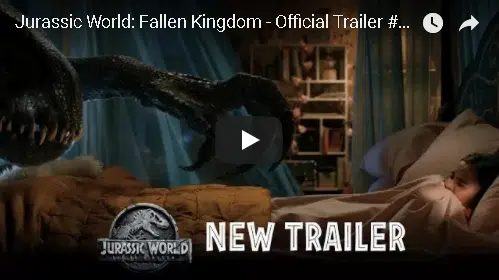 The second trailer for Jurassic World: Fallen Kingdom is out, and, it's not bad..
After the first one I was skeptical at how this movie will measure up to all of the previous Jurrasic Park films.  Now having seen trailer #2, I'm less skeptical, but still not expecting this one to be as good as any of the prior. It's really playing along the lines of Jurassic Park 2 as well, with the capturing of the dinos and bringing them back to the states. The difference this time though, is they are doing it to save the dinos, and not just bring them back for profit. Regardless, I'm sure it prove to be another entertaining edition to an awesome franchise.
In theaters June 22nd, 2018.