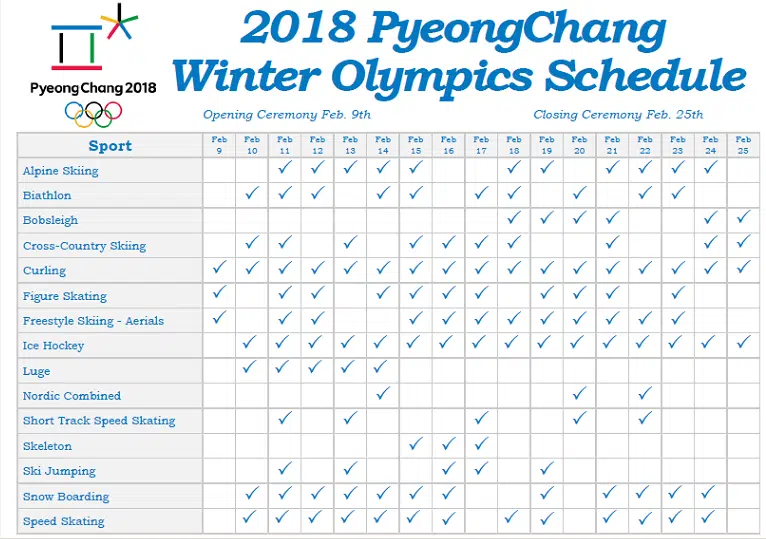 The 2018 Winter Olympics in PyeongChang start this week! First of all, I'm totally stoked. I prefer the winter games over summer, as personally there are just more sports I'm interested in watching, and some which I participate in myself. Let's see…Alpine Skiing, Freestyle Skiing, Snowboarding, Luge, Bobsledding, Speedskating, OK you get the idea. 🙂
Competition and television coverage already starts tomorrow, with the opening ceremony on Friday evening.
Click on the competition schedule to see NBC's television schedule!