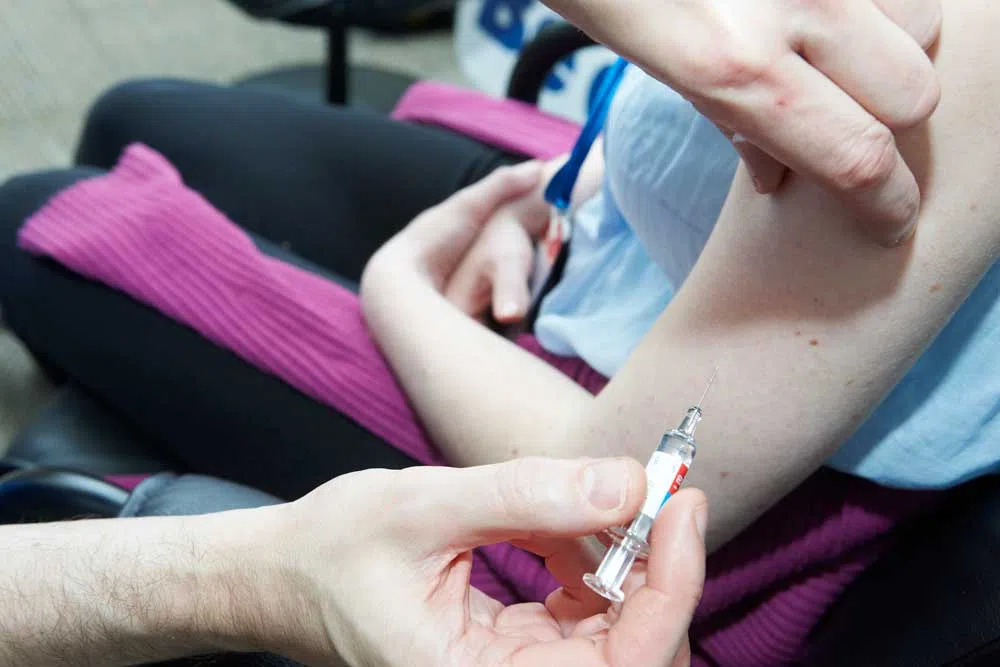 It's pretty serious this year, the flu.
Records have been broken on known cases, and many kids (63 so far), and adults have died from flu this year as well. Yeah it's scary stuff!
So how do you keep that virus from, at the least, making your kids (and your) life miserable for a couple weeks? There are many things you can do, beyong getting your kids a flu shot, to help them stay healthy and happy this flu season.
Good luck and be safe. -GM
1. If your children are sick, keep them home
"Don't send them to school," Patel urged. "They infect everybody else and we really don't want the parents to be doing that. So keep them home if they're sick, and go to your pediatrician rather than clogging up the emergency rooms."
Kids can generally go back to school if they've had 24 hours without a fever, vomiting or diarrhea. But use your instinct: If you think your child doesn't look right, stay home or take them to the doctor, she advised.
2. Go ahead and see the pediatrician
After hearing that dozens of kids have died from the flu, it's no wonder many parents want to see the doctor the moment their child gets a fever, or is coughing and sneezing.
"That's fine because a lot of times, I just say to the parents, 'Look, if you're worried, just bring them in, let me listen to the hearts and lungs and make sure there's no infection.' That's the biggest thing that you're worried about with flu," Patel said.
3. Teach your child how to cough or sneeze properly
Patel tells kids to pull their shirt out and sneeze or cough into it to prevent the virus from spreading.
Coughing or sneezing into their elbow can work, but kids sometimes miss the target!
If anybody else is coughing or sneezing, also pull your shirt out, cover your face and walk the other way, she advises.
4. Tell your children not to touch their faces
Avoid the T-zone, which includes your eyes, nose and mouth. Keep repeating those instructions: It may take a while for the message to sink in with kids.
5. Don't kiss anybody on the face
Instead, kiss the back of the head, especially when it comes to newborns and younger babies.
"If you are going to be sick, you're contagious three days before you get your cold symptoms," Patel warns.
6. Clean, clean, clean
To prevent the flu from spreading, Patel's office staff "glove up and we Lysol everything" — most any surface in the room where the sick child was. Do the same in your home.
After Patel washes her hands, she takes the paper towel, wipes her hands, then turns off the faucet with the towel and tosses it straight into the trash to prevent germs from getting back on her clean hands.
7. Watch your child's reaction to a fever
If you give your child a medication like Tylenol or Motrin, and the fever calms down, he or she should perk up and begin to act normally again, Patel said. If that's the case, you can probably relax.
If, on the other hand, the fever has come down, but your child is lethargic and not moving, he or she needs to be seen by a doctor immediately, Patel noted.