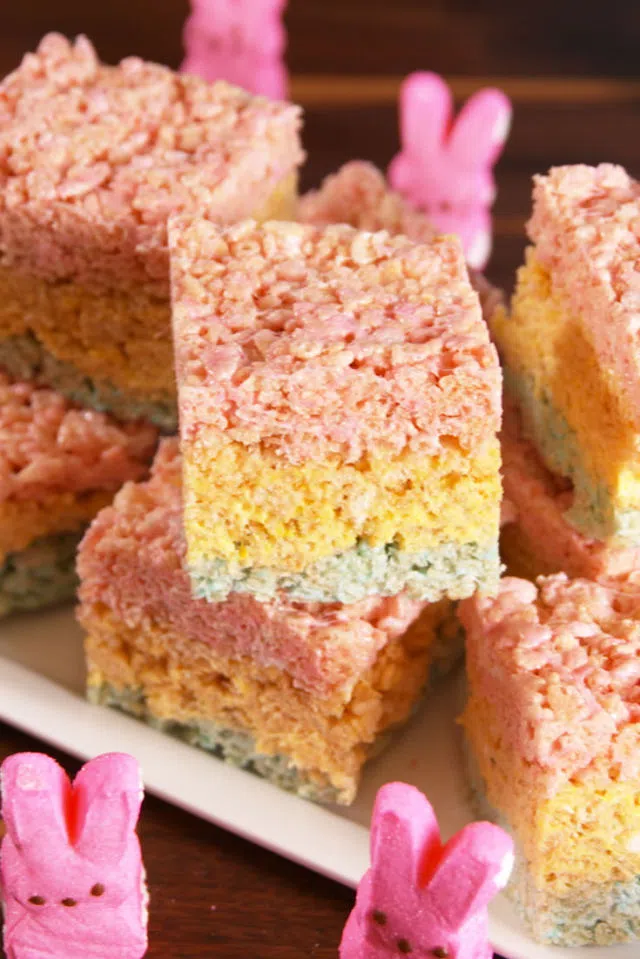 I found this sweet treat just in time for Easter Peeps that are now in stores!
Its a variation on marshmallow crispy bars….also choose any color and flavor of peeps for a fun take on these bars.
INGREDIENTS
Cooking spray, for pan
7 c. Rice Krispies, divided
9 4-count packages Peeps, in three different colors
4 1/2 tbsp. butter, divided
DIRECTIONS
Grease an 8″-x-8" baking dish with cooking spray and line with parchment paper, then grease parchment paper with cooking spray.
In a medium, microwave-safe bowl, combine 2 1/3 cup Rice Krispies, 12 Peeps of one color, and 1 1/2 tablespoons butter, then microwave until Peeps expand and butter is melted, 40 seconds. Using a spatula or greased hands, combine until fully mixed.
Spread Peepsie mixture into baking dish, then press to flatten. Repeat with remaining colors.
Refrigerate until solid, 15 minutes, then slice and serve.