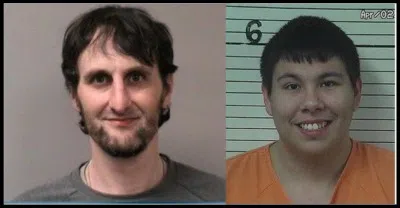 First off, we need to always reiterate that for any stories we do about people getting arrested, the people involved are innocent until proven guilty.
Now, we couldn't help but notice a couple of mug shots that accompanied two stories over at News8000.com. It's not that these guys look menacing or anything, quite the opposite. These two seem, well, happy! First up we have 37 year-old Martin Neumann of La Crosse, who was arrested on 3 counts of drug related charges and one felony bail jumping charge after hotel workers at the Days Inn on French Island reported a strong pot odor coming from a hotel room. Read the details of his arrest here. Mr. Neumann looks very pleased, doesn't he?
Next we have 22 year-old Cody Winneshiek of Black River Falls, who is under arrest for running over a woman following a dispute involving Facebook threats. Here's more on his story.
We're not sure why these guys are smiling, are you?