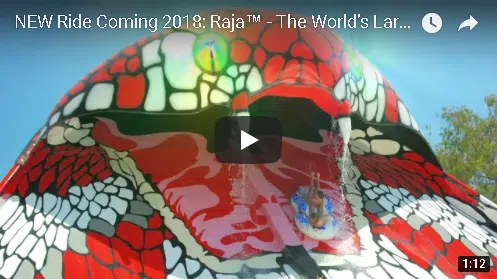 Snow. It's all that people have been talking about with these late snowstorms we've been having.
Guess what? The snow IS going to melt, and we ARE going to be enjoying the waterparks soon!
My favorite place in the Wisconsin Dells to play is Noah's Ark, and I'm excited for the addition of a new ride this year! It's called Raja and it's dubbed "The World's Largest King Cobra", and it. looks. awesome. From Noah's Ark website, "Riders will race side-by-side on tubes from six stories up, along more than 335 feet of twists and turns at speeds up to 32mph, with a finale that includes a sudden 37-foot plunge into the mouth of a massive king cobra."
Who else is stoked to ride this beast?! -GM
BTW, you can win Wisconsin Dell's Season Opener Cards just by finding tubie somewhere here on the website!