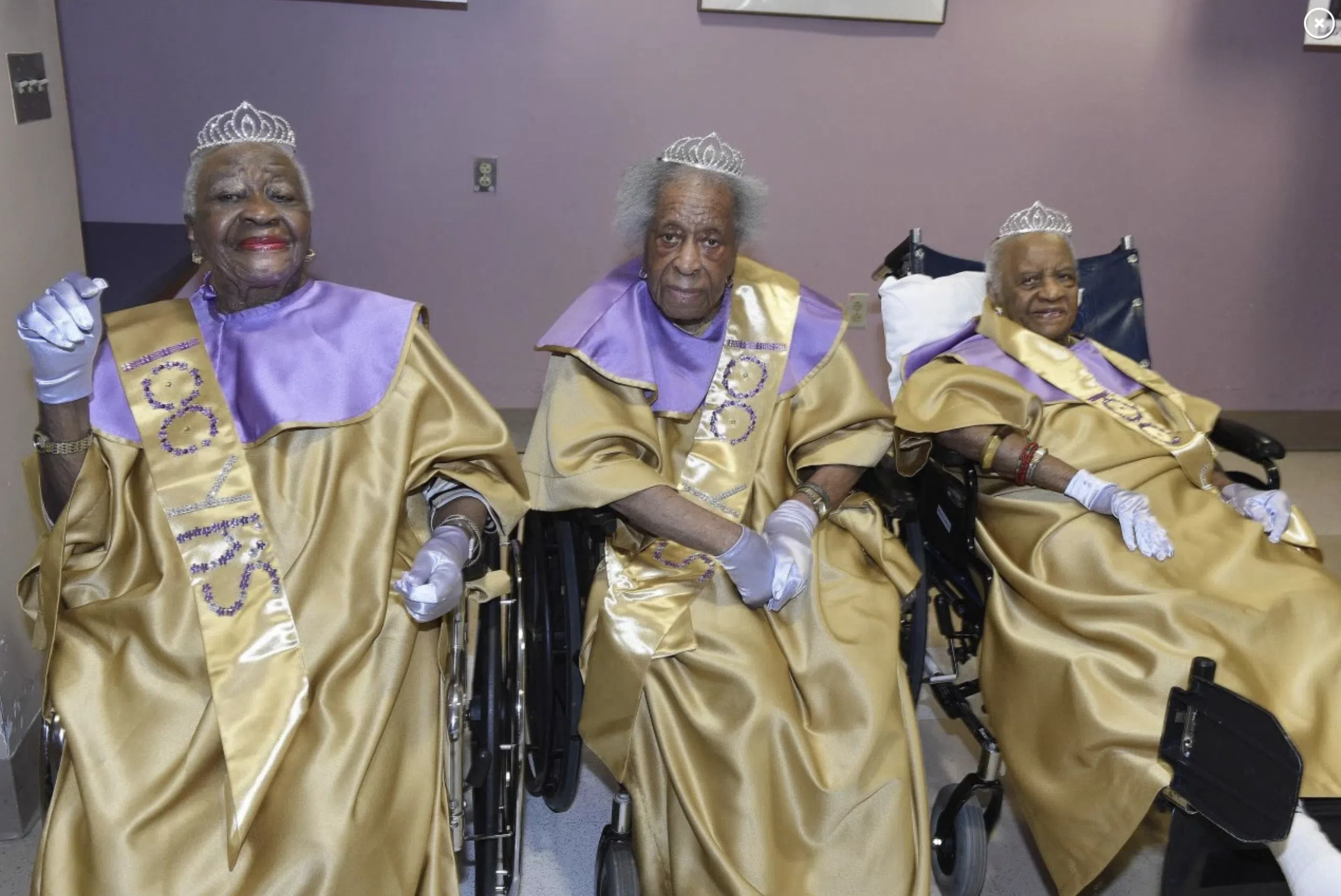 It seems everyone's formula to living a long and healthy life varies, there isn't just one specific way to do it. These ladies are living example of that, like, over 100 years old proof. Boyfriends, traveling, dancing, cheesecake, lol, whatever works ladies.
-GM
********
Her secret to living to 100 is simple: Stay single.
Lucille Watson, who becomes a centenarian Sunday, believes living fancy-free and not tying the marriage knot has helped keep her kicking for a century.
"I got to travel and have lots of boyfriends," she said. "That's much better than a husband. Why break up the fun?"
"I'd rather be left in peace, not in pieces," said Caroline Binns, who turned 100 on Feb. 9.
Carolyn Burton, who joined the centenarian sisterhood last May 30, turned down five proposals.
"They were all very nice men, but I didn't want the stress," she said.
Watson especially loved traveling to LA as a single woman throughout her life.
"It's beautiful and there are lots of good-looking people all around," she told The Post.
Watson's other secret to a long life is dancing.
"It doesn't matter what kind of music it is, I always have to move my hips and get into a groove," she said, bobbing her head and shoulders in her wheelchair. "The best way to exercise is to do it while you're having fun."
Watson never drank alcohol, but she drank a lot of Sprite and Pepsi. "Alcohol just plain tastes bad," she said. Watson, who remains in good health today, never skimped on desserts."I absolutely love cheesecake," she said with a big grin. "Life's pleasures are meant to be enjoyed."