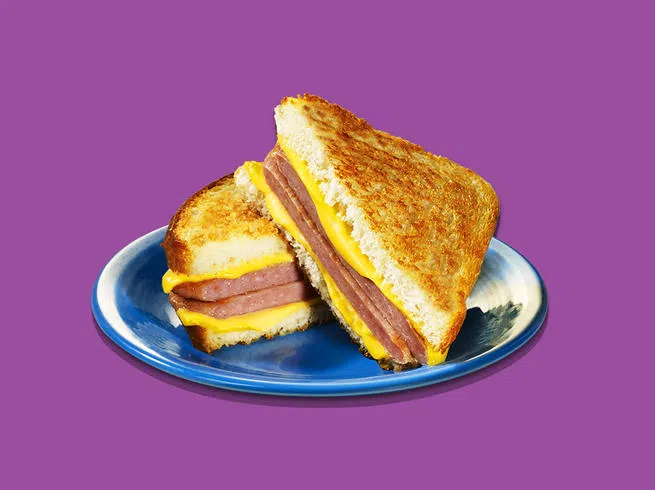 Do you know how Spam got its name?  It's made with Spiced Pork and Ham.  Here is a yummy way to cook up some.
The 2-Step SPAM® Grilled Cheese
If you can count to 2, you can make this sandwich.  Now, all you need is 2 slices of bread, 2 slices of cheese and 2 slices of SPAM® Classic. Get ready for a grilled cheese that's almost 2 delicious.
Ingredients
2 slices bread
1 tablespoon butter
2 slices cheese
Directions
1.

In small skillet, cook SPAM® Classic over medium-high heat, turning once, about 5 minutes.

2.

Spread one side of each slice bread with butter. Place in skillet, butter-side-down; top 1 slice with cheese. Cook until cheese is melted and bread is toasted. Cover cheese with 2 pieces of SPAM® Classic and 1 slice of cheese. Cover with top slice bread.