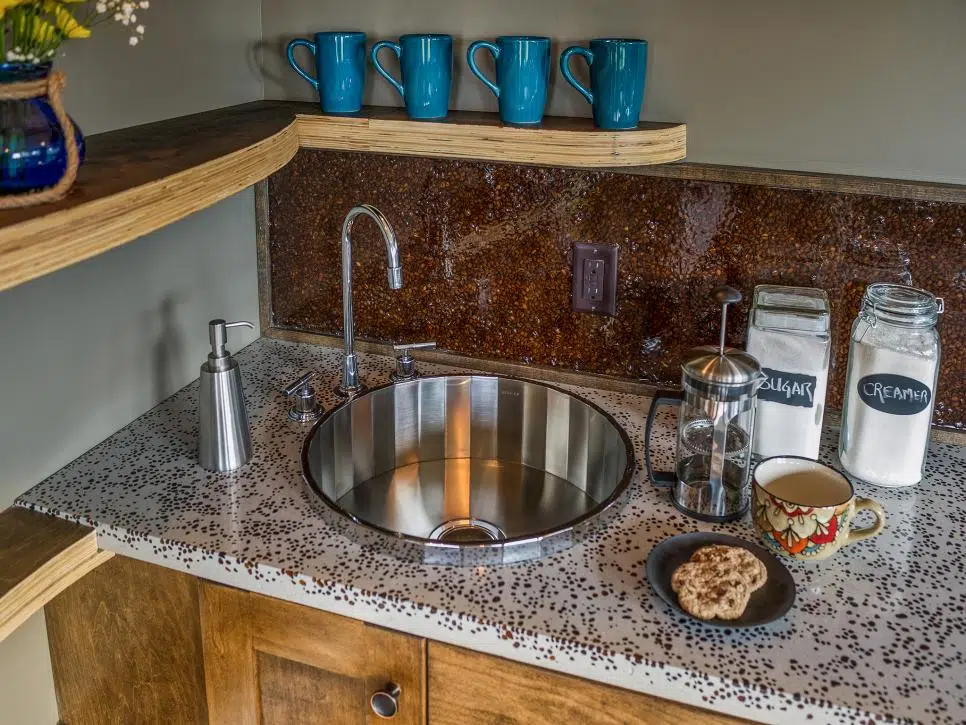 Splashy Kitchen Backsplashes
Kitchen backsplashes no longer simply protect walls from spills and splatters, a wide array of eye-catching materials like glass, wood, metals and stone and even coffee beans make the backsplash the focal point of today's kitchens.
Budget Friendly: Coffee Beans
A coffee and tea bar became the inspiration for this cozy coffeehouse design. Cast in epoxy, this coffee bean backsplash creates an eye-catching focal point and gives texture to the wall.