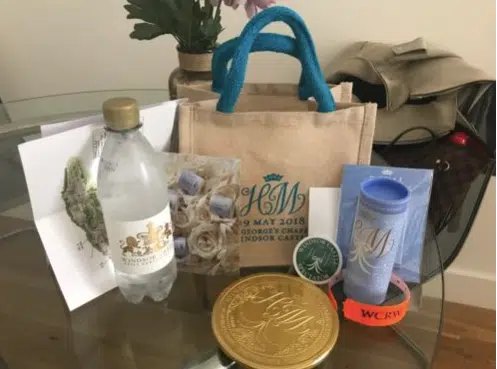 You are likely as done with the royal wedding as I am, but there's one last thing I want to share, the obscene amount of money some are paying to get their hands on a royal wedding gift bag.
And it's a VERY obscene amount of money.
For $28,000 dollars (in at least one of the current ebay auctions), you will get:
A monogrammed gift bag
A Windsor Castle bottle of water
A fridge magnet
A chocolate coin
Shortbread
And other official items like the official spectator badge, royal wedding itinerary, and a parking sticker.
Hard pass. -GM