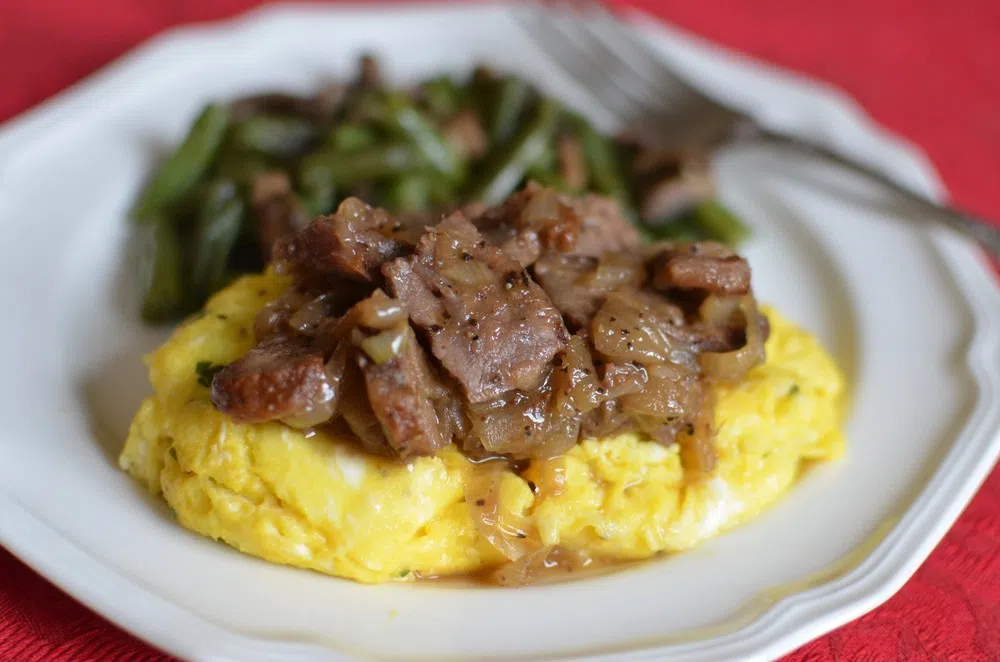 Steak and Eggs
Here is a yummy way to use up that left over steak from the cookout over the weekend.
Ingredients
1 leftover  steak, sliced thin
2 medium onions, sliced 1/4-inch thick
1 tablespoon butter
5 large eggs
kosher salt and ground black pepper to taste
1/4 cup shredded cheddar cheese
chopped chives or scallions
Directions 
Saute sliced onions in a tablespoon of butter with a sprinkling of salt over medium-low heat for a few minutes until they start to caramelize.
Cover with lid and lower heat; continue cooking for 20-30 minutes, stirring occasionally, until the onions are light golden brown.
Add any reserved drippings from the leftover steak.
Stir in sliced steak and heat through; remove from heat and set aside.
In a clean nonstick skillet, heat a pat of butter and a little olive oil.