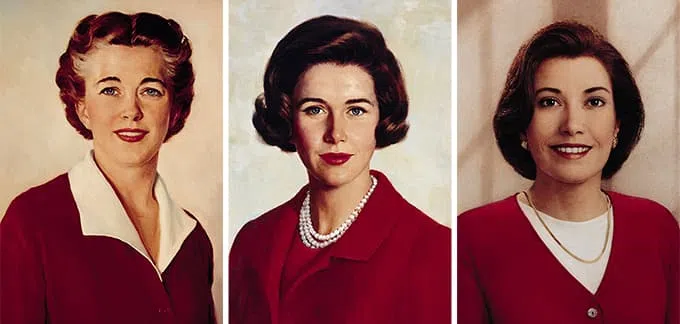 Throwback Thursday: The Many Faces of Betty Crocker
When you think of baking it's impossible not to think of that iconic figure clad in her classic red outfit and friendly smile. I'm of course talking about Betty Crocker.
This cultural icon has been a common household name for more than 90 years. Many of you have probably enjoyed her cake mixes for birthday celebrations or eaten quite a few of her delicious cookie recipes during the holidays.
Now, let's be honest, how many of you at some time or another thought Betty was a real person? That's ok! Even though Betty isn't real she epitomizes a lot of real, honest values of high standards of baking and of course really good food!
So where did the name come from? In 1921, The Washburn Crosby Company, a flour milling company (and predecessor of General Mills) that produced Gold Medal flour, created the name Betty Crocker as a way to personalize responses to consumer baking questions.
Betty got her first name because it sounded friendly. The last name Crocker came from William G. Crocker, a well-known former director of the Washburn Crosby Company.
As the company grew, so did Betty's fame. She not only lent her name to the now infamous Betty Crocker Kitchens, but she's published cookbooks, had a successful radio show and even appeared on television!
And as Betty's popularity and products have developed and varied through the years, so has Betty's fashion sense and appearance. Take a look at the first lady of baking through the ages.