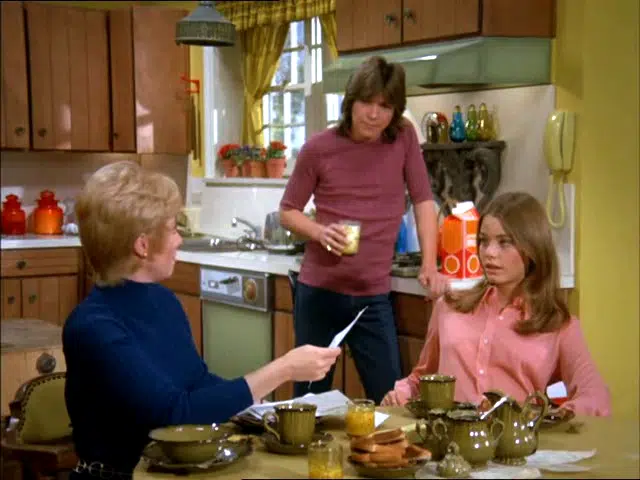 Vintage Home : Partridge Family Style
The Partridge Family didn't have near the interesting home as The Brady's, but then their dad wasn't an architect.  Plus, they didn't have the money like the Brady's either – no stay-at-home-mom or live-in-maid.  It was more of an average home, and perhaps that's what got me to take another look at the Partridge abode.
Because the house didn't have the size or flair of the Brady residence, the scenes nearly always took place in either the kitchen or the living room.  Take a look at the famous TV kitchen of the Partridge Family.