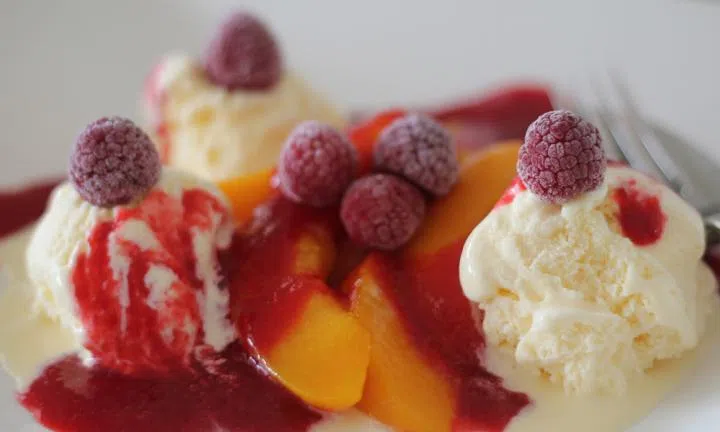 Peach Melba
This is an iconic Australian recipe that was created by famous french chef Escoffier in honour of the famous Australian opera singer Dame Nellie Melba.
1 can peaches  drained
2 tsp vanilla extract
1 cup water
1 cup  sugar
1 package frozen raspberries
Ice cream to serve
 raspberries ( for garnish)
In a small saucepan, add the peaches, vanilla, sugar and water.
Bring to the boil and cook for 2 minutes. Pour into a bowl to cool.
Using 1 cup of syrup from the peaches in a saucpan, add the raspberries and heat until warm.
Blend raspberry mix together and pour through a sieve to remove seeds.
To assemble, ladle peaches over ice-cream, drizzle with raspberry sauce and garnish with reserved raspberries.
.