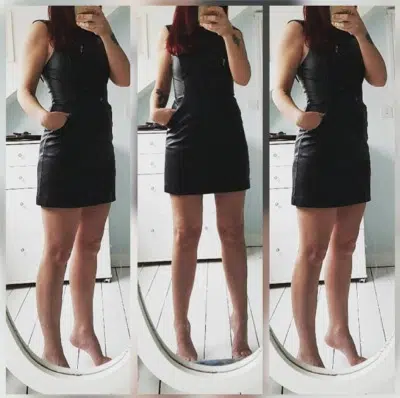 Yep, Barbie feet. Many social media influencers and celebrities position their feet in the same way in photos: they point them out and down like Barbie's permanently-molded high-heel feet.
The trend can be seen in a growing number of Instagram photos that include the hashtag "barbiefeet." Apparently,  the pose makes your legs look longer and slimmer. The stance is done by "wearing an invisible pair of high heels" or standing on the balls of your feet when barefoot.
Just for fun, I thought you'd like to see what I look like with "Barbie Feet". Or not.