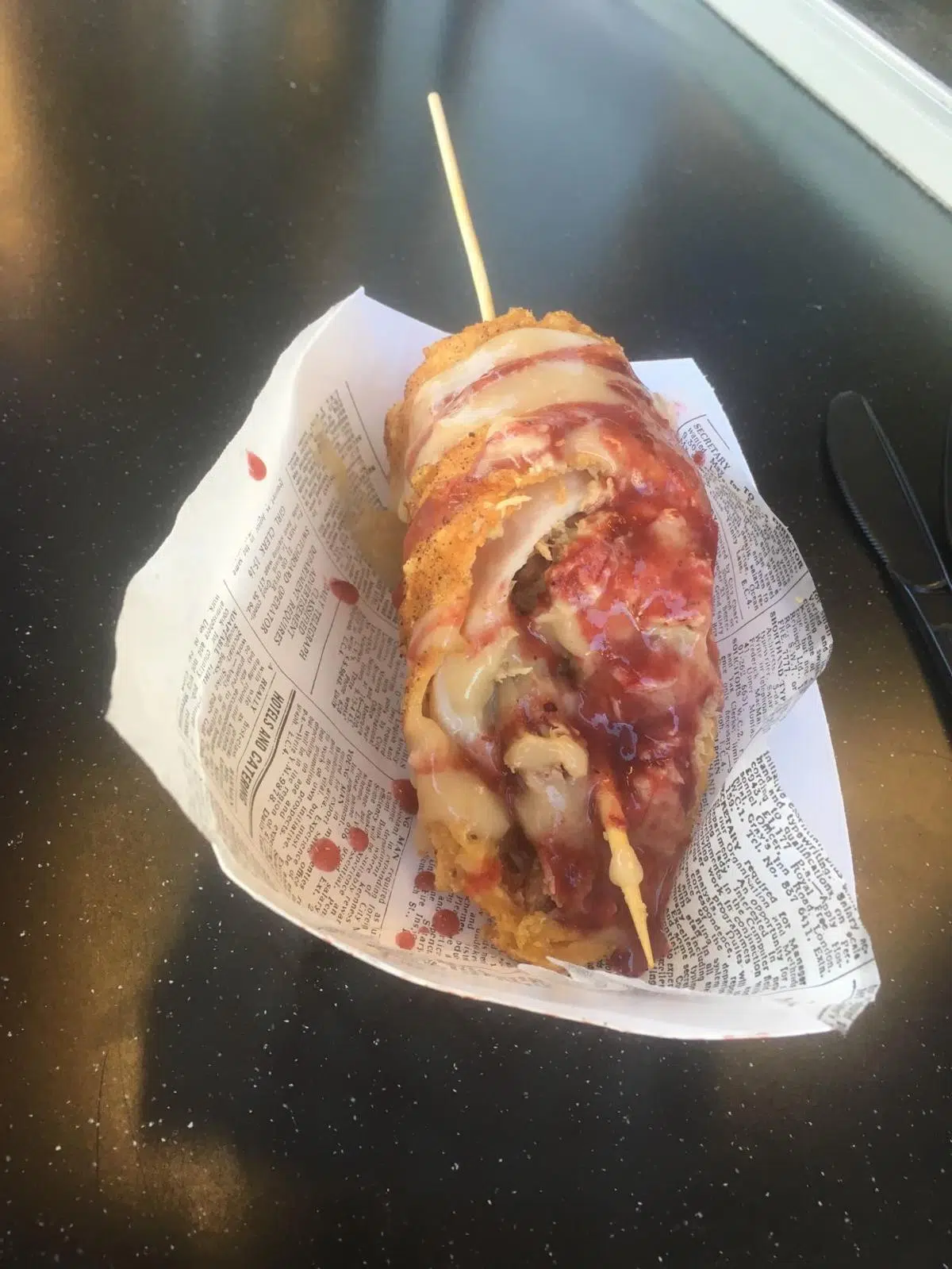 TurDucken On-A-Stick, Real Ants On-A-Log Among New Wisc. State Fair Foods
Fairgoers will be able to try more than 80 new foods at the 2018 Wisconsin State Fair.
Fair foodies can get ants-on-a-log made with real ants.
If bugs aren't your thing, deep-fried TurDucken on-a-stick is on the menu. That's turkey, duck confit and fried chicken breast layered with homemade stuffing and gravy. It's battered and drizzled with Wisconsin cranberry sauce. So yeah, Thanksgiving in one bite!
If you're a burger fan, you can try the bacon jam and brie burger.
"We have what's called a Food Finder on the website. So you can pretty much type in anything you're looking for and it'll help you find it," said Kristi Chuckel, Wisconsin State Fair Communications Director. "We also categorize things by if they're breakfast items, we have some gluten-free items that we have a list, and then we have kid-friendly and things like that."
And don't forget about the fair's famous cream puffs.
The Wisconsin State Fair is Aug. 2 – 12 at State Fair Park in West Allis.