Here We Go Again!
Remember how people all over the world waited for April the giraffe to give birth last year? Well, here we go again, because April is expecting another little one! The giraffe at upstate New York's Animal Adventure Park is expected to give birth to her fifth calf next March or April. And you can bet she'll capture just as much attention this time around as she did last year when she gave birth to Tajiri, who made his appearance on April 15th of last year.
Source: cbsnews.com
Pucker Up, Pickle Lovers!
You probably know that all things pickle have become all the rage, but here's a new one for you: Pickle-flavored candy canes! Yes, they are a thing, candy canes flavored like pickles. They're being sold by Seattle retailer "Archie McPhee," and they're specifically dill pickle-flavored. And keeping up the spirit of the season they're sold in packs of six in boxes adorned with a cute little pickle wearing a Santa hat. And it turns out that they're a big hit, too. In fact, they're so popular that the Archie McPhee website limits orders to five units per customer.
Source: bustle.com
Justify Is Headed Out To Pasture
And finally, Triple Crown winning horse Justify is headed for retirement. Trainer Bob Baffert announced yesterday that, though he had hoped to get Justify racing again, ankle issues would send the horse into an early retirement. Baffert said although everyone wanted to see him run this fall, his ankel rehab won't allow that to happen. Justify will be moved to WinStar Farm, where he should have a very happy retirement. Baffert said there would be opportunities for fans to come see the horse even if he won't be racing. Justify is the 13th Triple Crown winner in history.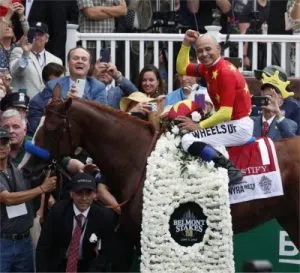 Source: larrybrownsports.com