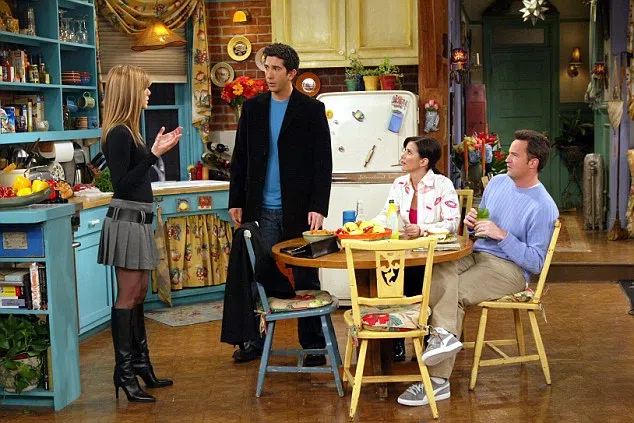 Fictional kitchens throughout television history have provided important backgrounds for our favorite characters.
The kitchen acts as mission control of the house, guaranteed to bring the entire household together at some time or another. We create memories in our own kitchens; celebrating holidays, meeting for midnight snacks and sharing memories.
So which TV kitchens do we hold closest to our hearts? Here is the Friends kitchen….bring back memories?
Friends
Monica was a caterer, and was constantly busying herself in the kitchen cooking for her group of  friends. The kitchen in Monica's Friends apartment had a big influence on the shabby chic movement, with mismatched dining chairs, turquoise cabinets, and open shelves brimming with cookware and ingredients. Monica wasn't afraid to make bold decisions in her kitchen decorations, providing a warm and colorful background for the group to create countless memories in.