Getting Hoppin' High
Toads are being stolen from a conservation area in Arizona and wildlife officials suspect the thieves are planning to use them to get high. No, really! The Spur Cross Conservation Area posted footage of the thieves stealing the toads late at night. A wildlife biologist says the thieves are likely planning to lick the toads to get high. The toads apparently contain a hallucinogen similar to DMT. And here I thought you were supposed to get a prince when you kissed a toad!
Hey Mark! Wanna Friend Me?
It was a tough day at Facebook yesterday. After executives warned that revenue growth would slow as the company focuses on user privacy, the sell-off of Facebook stock began. Shares plunged 19%, which translates to $119 billion in market value — the biggest single-day loss for any public company in history! And for founder Mark Zuckerberg, the loss came to almost $16 billion. That dropped him from fourth to sixth on the list of richest people in the world. It's insane to think you can be so rich that you can loose $16 billion and still be the sixth richest person in the world!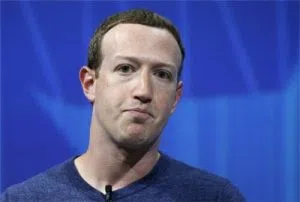 Disney Jumps On The Straw Bandwagon
And finally, Walt Disney is the latest company to ditch plastic straws.  The company said yesterday it would eliminate plastic straws and plastic stirrers at all Disney operated locations by mid-2019, with the exception of Disney Tokyo. This move translates to a reduction of more than 175 million straws and 13 million stirrers annually. Additionally, they are working to reduce the number of plastic shopping bags in its parks and cruise ships by offering reusable bags for purchase.  Starbucks shocked many earlier this month when they announced they were eliminating plastic straws from all locations by 2020, with many companies following suit.