Oscars Adds 'Most Popular Film' Category
If you've noticed that the movies that get the Academy Award for Best Picture are often movies that you've never seen, or sometimes never heard of, it sounds like the Oscar folks have heard you. They'll be adding a new category called "Most Popular Film, which they say will honor outstanding achievement in popular film. Eligibility requirements and other key details will be forthcoming. So John's happy, because now the Avengers may stand a chance!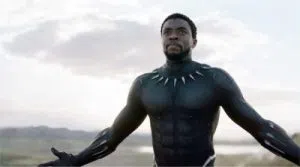 Source: hollywoodreporter.com
But What About Odie?
An Oklahoma woman's "wanted" ad went viral online due to its unusual request: An orange cat to attend her children's Garfield-themed dinner. Clara Edwards posted an ad to Craigslist and Instagram before making a printed copy and posting it around town. The ad seeks to "borrow an orange cat for 24-48 hours, to have a lasagna dinner with Garfield-loving 4-year-old and 2-year-old children." A photo of the flyer posted to social media went viral, and sure enough, Clara was able to find someone with an orange cat to come over for dinner! No word on whether Odie was also invited.
Source: upi.com
Gimme My Pumpkin Spice Latte!
The end of summer is approaching way too rapidly, but not everyone is sad that fall's on the horizon—especially Pumpkin Spice Latte enthusiasts. And if you're craving pumpkin spice and just can't wait, Starbucks has created a support group for you. Yes, a support group for Pumpkin Spice Latte lovers! The Facebook group, called the Leaf Rakers Society, is meant for anyone who's counting down the days until the PSL is back because they love all things fall. To join, you have to answer one question: Is your favorite season autumn? Right now, the group has over 10,000 members, 10,001 if you hurry and join now!
Source: hellogiggles.com