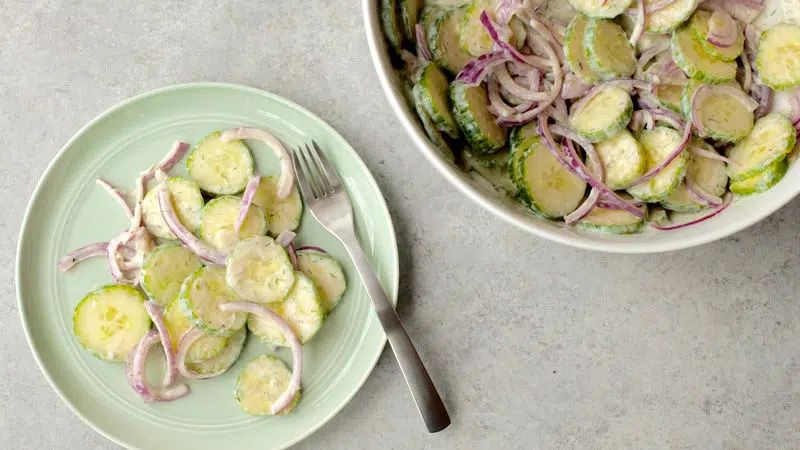 A tangy dill-flavored yogurt dressing is drizzled over fresh cucumbers and red onions. The end result is cool, creamy, and the perfect side salad to serve in the middle of a summer heat wave.  And a great way to use up some cucumbers!
Ingredients
1 cup  whole milk plain yogurt
2 teaspoons dried dill or 1 tablespoon fresh minced dill
1/2 teaspoon garlic powder
2 tablespoons white vinegar
Salt and pepper, to taste
2 large cucumbers, thinly sliced
1 large red onion, thinly sliced
Steps
1

In a large bowl, whisk together the yogurt, dill, garlic powder, lemon juice, vinegar, sugar, salt and pepper.

2

Add in the cucumbers and onions, and toss to coat. Taste for seasoning, adding more salt and pepper if necessary.

3

Refrigerate for at least 10 minutes before serving. Yields about 1 cup per serving.